Metaverse design toolkit
The concept of a metaverse that became viral at the end of 2021 clearly indicates a digital transformation we are experiencing right now. Metaverse represents a significant part of web 3.0 that promises to blend people's real and virtual lives. At the same time, right now, Metaverse is more like an early concept, and many designers wonder what tools they can use to design a metaverse experience? In this article, I've tried to summarize the most popular tool available on the market that allows you to create a truly immersive experience.
List updated on April 18, 2022
Platforms / Engines
Platforms and engines allow you to desing virtual spaces where you interact with other people.
NVIDIA Omniverse
Omniverse is a real-time 3D design collaboration and virtual world simulation platform by NVIDIA. It's available for free to individual creators and artists. Omniverse also allows to connect independent 3D design worlds into a shared virtual scene.
Oculus Horizon Words
Horizon Worlds is a tool that allows you to create your virtual world. It supports Oculus Rift S and Oculus Quest 2.
Unity
Unity is one of the most popular engines for game development that also help you build metaverse solutions. Unity offers a powerful editor that allows you to create 3D VR assets. Plus, it works with popular VR platforms such as Oculus. Unity also provides a direct VR mode to preview your work in an HMD (Head Mounted Display).
Unity has a huge community, and plenty of educational resources and documentation are available for product creators. For example, Unity offers comprehensive educational resources that can help get started and master this tool.
Unreal Engine 4 (UI4)
Unreal Engine is one of the main competitors of Unity 3D. One major advantage of UI4 is that the graphics it offers look more advanced and realistic than Unity. UI4 also supports the real-time rendering of visuals. The variety of VR platforms it supports is also impressive — with Unreal Engine 4, you can build apps that will work on an Oculus, Sony, Samsung, and more. And same as Unity, Unreal comes with solid documentation.
Amazon Sumerian
Amazon Sumerian is the AR/VR engine from AWS that allows you to create and run browser-based 3D, augmented reality, and virtual reality apps. Sumerian works with all popular VR platforms like Oculus. Sumerian supports popular use cases like training simulation and virtual concierge out of the box.
Cryengine
Cryengine is another engine that is fairly popular among game developers. This engine allows you to build real-time visualization of your 3D environment.
3D modeling tools
The virtual space of the Metaverse will be naturally created using 3D objects. 3D modeling will become an essential skill for metaverse designers. In this section, we will discuss 3D modeling and rendering software.
Adobe Medium
Adobe Medium is a comprehensive tool that allows you to create 3D assets. With Medium, you can intuitively create organic shapes, complex characters, abstract art, and anything in between. It supports Oculus Rift and Oculus Quest + Link.
Blender
Blender is an open-source 3D creation suite. This tool allows you to create 3D scenes with rigging, animation, and motion tracking. This tool is entirely free, which makes it a significant competitive advantage. Plus, there's a massive community of people that use it and share their expertise.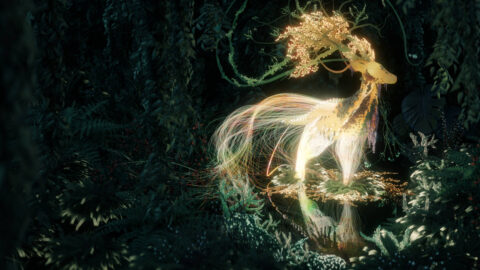 3DS & Maya
3DS and Maya are Autodesk products for modeling, animation, and lighting. They allow you to create expansive worlds, complex characters, and dazzling effects. Maya doesn't offer VR support out of the box, but it's possible to add this support using plugins (although the plugins are pricey).
Avatar creation
Avatar is a digital representation of a real human being in a virtual space. Realistic presence is a key to creating a connected experience. That's why avatar creation will become a significant part of Metaverse UX.
Ready Player Me
Ready Player Me is a cross-game avatar platform for the Metaverse. It allows you to use a single avatar in many different worlds.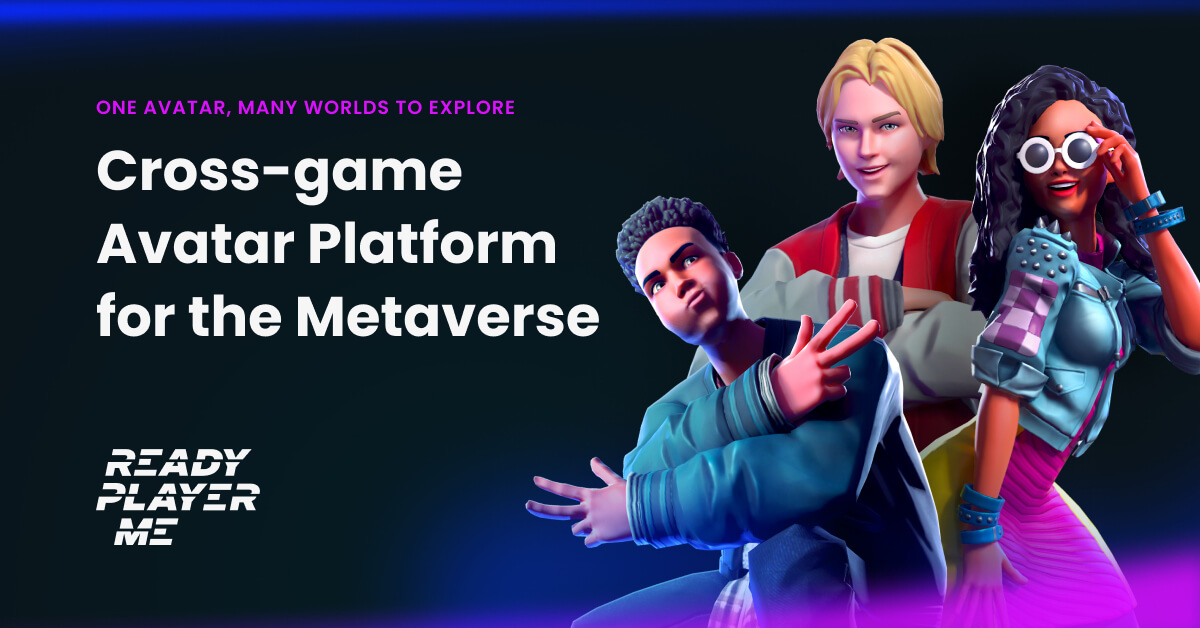 Spatial
Spatial is another digital avatar tool primarily focused on creating avatars for virtual galleries and events in artist-built spaces.
Gestures and interactions in virtual space
Bringing hands to a virtual environment might be challenging. Hopefully, a few tools are already available on the market that helps us with that.
Interaction SDK
Interaction SDK is a hand interaction framework developed by Meta. It allows developers to implement a range of robust, standardized interactions (including grab, poke, and more) for controllers and hands. It supports both hands and controllers. Unlike tools that are already available on the market, Interaction SDK is completely free.
Educational resources
Google VR for everyone
Google VR portal offers a range of tools that you can use to create VR apps for multiple platforms, including Unity and Unreal. VR portal provides software development kits for all VR platforms it supports.